Property Management Services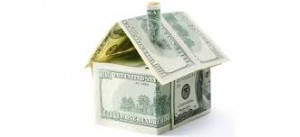 MANAGEMENT SERVICE
We provide you with a management solution to help operate your property smoothly, increase desirability and enhance your investment value. Whether your property is a single family home, duplex, or condo, we ensure your property is well managed to attract and retain tenants. We offer two levels of service; either a marketing program, designed to help you procure a tenant, or a full-service management program, that not only includes marketing and tenant procurement but also ongoing management services through the life of the lease and renewals.
Marketing Program
Geared for a "hands-on" owner, our marketing program is unique to the Triad area. Unlike other property management companies, we provide you with the flexibility to manage your property after it's rented. In this program, you will handle rent collection, maintenance requests, and all other aspects of the landlord/tenant relationship. Our charge is equal to one month's rent.
We provide:
Advertising through many online channels including the Triad MLS rentals as well as being published in the Triad Real Estate Book.
Placing a "For Lease" sign in your yard
Professional showings of your property to prospective tenants
Process prospective tenants: thorough background check by running credit, criminal, eviction history, rental reference & income verification
Completion of a NC Residential Rental Contract
Collection of the security deposit and first month's rent
Management Program
Geared for the "hands-off" owner, our management program offers you an all inclusive marketing & management program. You hand the property over to us. We market, fill, and manage. All you do is receive online payment from us as your tenant pays. Fees include 85% of the 1st month's rent plus 10% of monthly rent thereafter.
In addition to the marketing program above we also provide:
Supply rental applications and all other documents necessary to meet NC landlord/tenant laws
Thoroughly screen all prospective tenants
Handle all tenant problems
Re-key with each new tenant
Obtain bids for maintenance and notify you prior to any excessive expenses regarding your property
Ensure all required maintenance is done in a timely manner
Give tenants access to utilize online bill payments for monthly rents
Provide fully computerized and detailed monthly statement accounting for all income/disbursements
Direct deposit your monthly payments into your bank account
Fully account for all deposits related to your property
Maintain all collected rent and deposits in a trust account, subject to periodic auditing by the NC Real Estate Commission
Disburse all tenant deposit refunds and supply required documentation
Manage your property efficiently and cost-effectively with leading edge software
Provide property inspections
Provide 24-hour marketing of your property until leased
Call us today at 336-272-4075 to discuss how we can accommodate your property management needs.
Contact Info
RE/MAX Revolution
3300 Battleground Ave Suite # 320, Greensboro, NC 27410
NC License Numbers: 222305