Buyer Services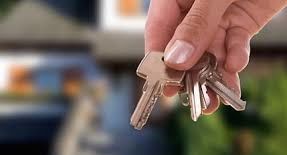 Buying a Home?
Don't know where to start?
Are you Feeling confused?
So glad you found us – we are here to help!
As your REALTOR we will:
Listen to you and identify just what you're looking for in a home
Find homes that meet your wants & needs
Negotiate the sale to your benefit
Coordinate the many details that come after negotiation: inspections, appraisals, any needed repairs and more
Be right by your side until you have the keys to your new home in your hand!
Continue to be your trusted advisor throughout your home-ownership experience
Step 1: To get started, we'll find out how much home you can afford.
We will enhance your buying power by setting you up with one of our mortgage partners. Being pre-qualified, or even better, being pre-approved for a mortgage means we can act quickly and possibly negotiate a better deal. Our lenders can offer you a wide array of options and loan products.
Step 2: Set up your FREE Listingbook.com account on my web page. You can create and save customized searches and we will you send you email alerts as soon as homes come on the market that meet your criteria.
Step 3: If you're buying a home for the first time, we'd be happy to share information that pertains directly to first-time homebuyers, including a property wish list and list of items needed for a loan.
Step 4: When you've found the right home, we'll negotiate on your behalf. You'll secure your mortgage and get ready for closing. And we'll be there to help you, from signing the contract to signing the closing papers, and all the details in between. we'll guide you all the way!
You have come to the right place to buy a home. We know that buying a home is likely the biggest purchase you will ever make. As your Realtor, we want it to be a happy and stress-free experience.
Contact us today and let's get started!
Contact Info
RE/MAX Revolution
3300 Battleground Ave Suite # 320, Greensboro, NC 27410
NC License Numbers: 222305