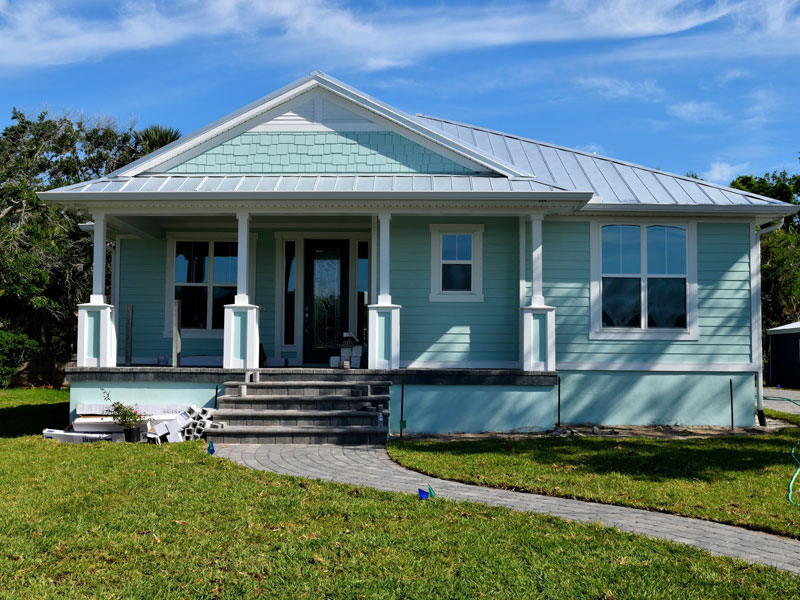 How to Spruce Up Your House on a Budget to Sell It Faster
If you're putting your house on the market and don't have a large budget for fixing it up, don't lose hope. You can still do some things around the house that make your home more appealing to buyers. Though they require sweat equity, you can do these projects yourself, and they are far less expensive than major renovations. Here are some tips for sprucing up your home on a budget to sell it faster.
Create curb appeal
The first step to giving your house curb appeal is to do some landscaping. Make sure you keep the lawn mowed regularly, including trimming any grass and weeds along fences, trees, and flower beds. Be sure to shape up any bushes and plants that look overgrown. Also, mulch is an inexpensive option that adds appeal to your home. Add a one-to-three-inch layer around your trees and plants, and watch your yard come to life.
Once your yard is freshened up, focus on other ways to make the entrance of your house welcoming. Replace old address numbers with new ones, and consider putting in a new mailbox (you can purchase one for less than $100). Pay special attention to the front porch and entranceway. The key is to keep it simple but attractive. Make sure the front door is in tip-top shape. You may need to clean it up, throw on a fresh coat of paint, and replace the door knob. Also, get rid of any clutter (e.g., dead plants, shoes, keys, coats). You want prospective buyers to feel like they have space when they walk in.
Change knobs and handles
One of the best ways to modernize your home on a budget is to spruce up the appliances. If all of your appliances work, you may not want to throw a bunch of money into replacing them. Instead, replace the dated and worn-out knobs and handles (expect to pay $2 - $20 each for new knobs) with new ones on your refrigerator, oven, microwave, dishwasher, etc.
Paint and caulk where needed
Painting is another great way to liven up your home. Most realtors recommend keeping with neutral colors that will blend in with various styles. Light colors on the walls work great for making the house feel more spacious. If your baseboards show cracks and wear, touch them up with paint and caulk along any gaps in the trim. If you have wooden cabinets, think about keeping the natural look by adding a layer of stain.
Deodorize the place
Catering to a buyer's visual sense is essential, but olfaction is just as important. Though you don't notice the odors in your house as much when you live in it, others will. If prospective buyers walk in and smell that there's been a litter box or dog crate on the premises, they are more likely to look elsewhere for a house. Consider bringing in professionals to give your home a thorough deep cleaning (in Greensboro, hiring a maid service costs an affordable average of $142), and be sure to neutralize your home and use a variety of products to add scents, such as vanilla, citrus, and pine.
How much you can make
When you're planning for what projects to undertake to get your home ready for sale, it will help to calculate how much you can make from selling it. There are calculators online that will use the home's sale price, mortgage payment, real estate fees, and other factors to calculate an estimate of your possible profit. Setting a goal for what you want to make can be helpful, as it will help you budget for tools, supplies, and any projects you may want to hire out.
There are several ways to impress home buyers while on a budget. Freshening up your yard and cleaning up the entrance will instantly earn you points for curb appeal. Replacing the knobs and handles on your appliances, as well as painting and caulking, are inexpensive ways to modernize your home. Making your house smell fresh will add another level of attraction to buyers. Follow these tips, and you'll be in a good position to sell your home more quickly.
Photo Credit: Pixabay
Contact Info
RE/MAX Revolution
3300 Battleground Ave Suite # 320, Greensboro, NC 27410
NC License Numbers: 222305