Tenant Services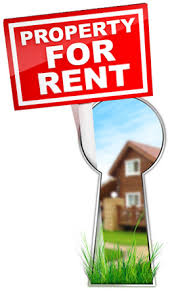 RENTING A HOME?
As a prospective tenant, we understand that consistently working to improve the quality of service and attention to detail is the best way to provide comfortable communities for the people who have chosen our rentals.
Our tenants feel comfortable knowing that 24 hours a day 7 days a week they will be able to reach a qualified employee who will promptly address any maintenance issue as it relates to their safety or the integrity of your property.
We pride ourselves on our tenant service, and consistently strive to make things easier for you.
To rent one of our properties:
Step 1: Fill out our rental application.
Step 2: Turn in application with proof of your income (typically several month's pay stubs) to verify that you can, indeed, afford the monthly payments on the property you've selected along with your $40 application fee. We will then run a full screening background report to include criminal, credit, and eviction history.
Step 3: When your application has been approved and you have the money to put down, including your first month's payment, bring that to our office. We then sign contracts and give you the keys.
It really is that easy!
Most of the homes on our site are vacant and ready for immediate occupancy. If none of the available properties work for you now, please continue to watch our site as new properties are added as soon as they come available.
If you do see a property that will work for you now, please call our office at 336-272-4075. We will schedule a viewing of any available properties at your convenience.
Contact us today to help you find your next home!
Contact Info
RE/MAX Revolution
3300 Battleground Ave Suite # 320, Greensboro, NC 27410
NC License Numbers: 222305