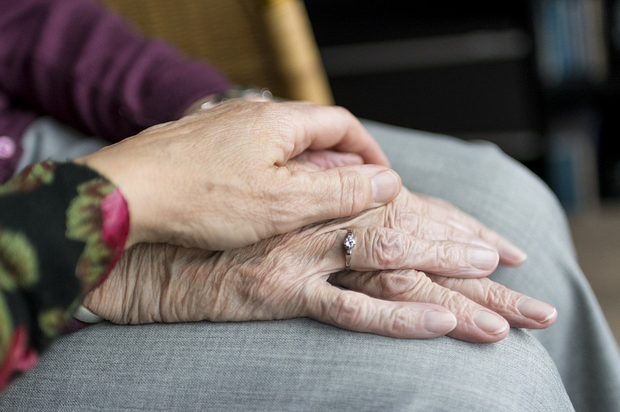 3 Steps to Make Searching for a Safe Home Easier for Caregivers and Seniors
Helping an older loved one find the perfect home can be fulfilling, but it can also be challenging. There are so many elements to think about, and decisions often need to be made in tight timeframes. All the pressure is enough to leave caregivers, seniors, and family members seriously stressed out. If you're helping a senior parent or loved one search for a new home, using the tips below can help reduce that stress, as well as also reduce the time and effort it takes to find the perfect home for that person to age in place without worry.
Make Sure Seniors Will Have Access to Care
Before you start researching home features, you need to be sure the home your senior loved one finds will enable them to access adequate health care. This means ensuring there are local primary care physicians, needed specialists, and health centers near enough to the home for seniors to safely get to them. If your loved one is a veteran, you may also want to research local VA hospitals so that the senior veteran can use health benefits to access services.
For seniors who require routine care, families and caregivers may also want to think about whether assisted living will be the best housing option. You need to research local assisted living facilities in the desired area using tools and guides to choose one that best fits your family member's care and lifestyle needs and budget. For example, assisted living in Greensboro can vary with each community, but the cost averages $3,797 per month. You may find that costs will increase depending on the level of care and range of amenities offered (e.g., frequent assistance with daily tasks, on-premises fitness centers). Knowing what you want, as well as the potential costs, can help you choose the best senior housing option and the best facility if needed.
Search for Homes with Aging-in-Place Features
If your loved one wants to find a new home, you need to make sure he/she can age in place safely. Aging in place typically refers to modifying a senior's current residence to maximize comfort and safety as health and physical needs change. This term can also apply to seniors looking to live independently as they age, which often involves moving to a smaller home. A smaller home means less maintenance to keep up with and fewer chances for falls and other home accidents. So, try to remember that the smaller and simpler, the better a home may be suited to help your loved one age in place. In terms of actual home features, some common senior-friendly design elements can help keep seniors safe. More windows and ample lighting can help seniors with deteriorating vision avoid life-threatening falls, while lower countertops in kitchens can make preparing healthy meals more accessible for seniors with disabilities. Finding a home with these features included can make the home-buying process simple for seniors.
Know What It Will Take to Make Home Modifications
Finding an accessible home can be a blessing for seniors and their families, but searching for accessible homes can also be a complex task. There are real estate tools that will allow you to weed out accessible housing options in your online search, but your best bet will be to work with a real estate professional who can do the hard work for you. Even if this pro cannot find a property with the desired accessibility features, you can always compromise with a house that will be simple to modify. Making accessibility changes can be costly for seniors, so be sure to include any upgrade expenses in the overall home budget. Also, check for special grants that can help offset those expenses and make aging-in-place upgrades more affordable. Finally, don't underestimate the difference that simple, DIY modifications can make in a home. You can easily install grab bars in the bathroom or railing around steps, to turn an otherwise hazardous house into a home where your senior loved one can feel safe and comfortable while aging in place.
Knowing your parent or loved one is in a safe, secure home can provide unparalleled peace of mind. So, spend some time thinking about the best house and community features to help your senior age in place and feel at home doing so.
Photo Credit: Pixabay
Contact Info
RE/MAX Revolution
3300 Battleground Ave Suite # 320, Greensboro, NC 27410
NC License Numbers: 222305